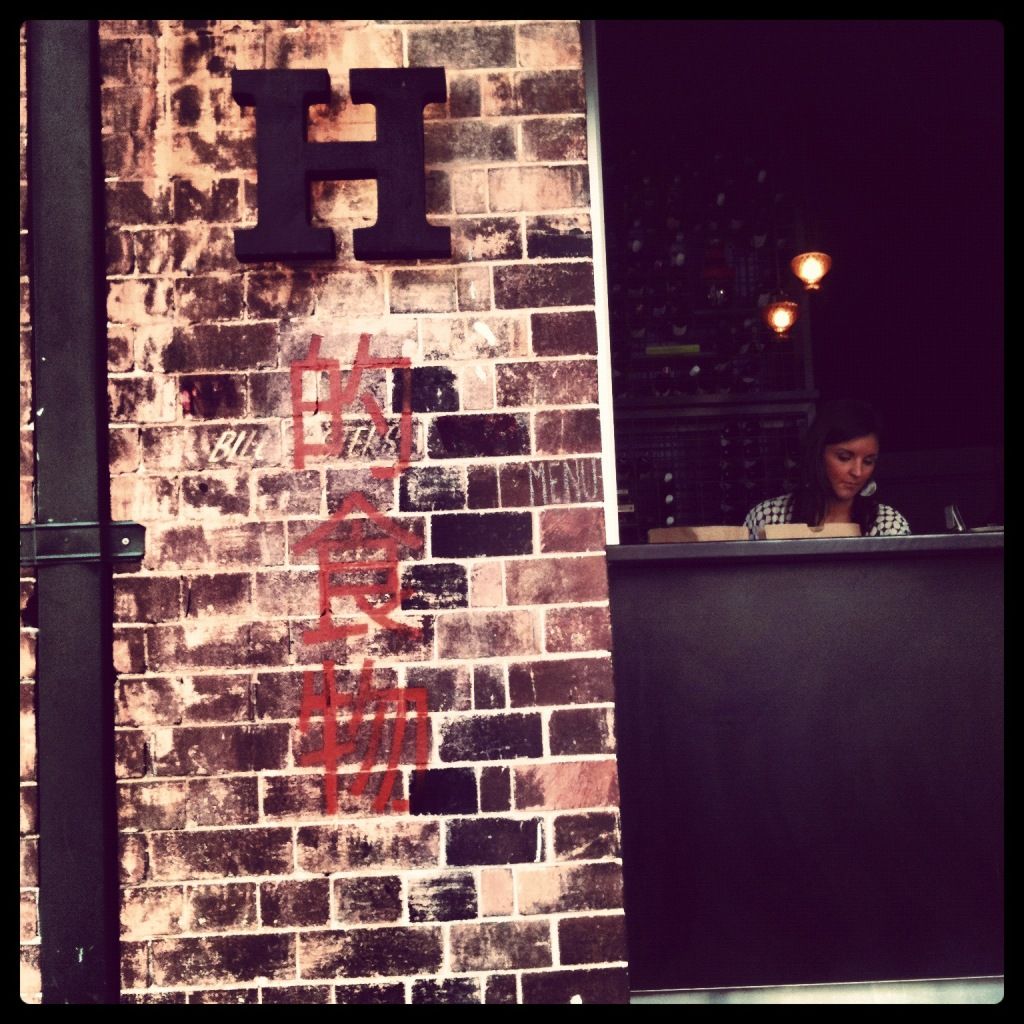 Not everyone has time for a complete, sit-down, silver service meal at lunch on a weekday. Most of the time it's stone-cold sushi or avocado on toast at my desk between spreadsheets. Which isn't healthy, nor does it inspire me to work any harder or faster, which was the whole point of the grab-and-go lunch in the first place, right? So these days I'm loving the spread of lunch options from some of my favourite restaurants, that
A)
come quick and easy,
B)
are bite-sized in terms of price and
C)
are within walking distance of the CBD. First there was
Shortgrain
, Longrain's answer to speedy Thai, and now there's Little H,
Bar H
's Cantonese inspired, canteen-style takeaway window that operates out of the regular restaurant between 11.30am – 2.30pm Monday to Friday.
Coincidentally (or not, perhaps) Shortgrain and Little H are actually in the same street, and although that
caused a scuffle for a while there
between the two owners, I ain't complaining. Anything to get us out of the office, ey? Hamish and Bec Ingham's Bar H is renowned for its flavoursome, seasonal and delicate food, where snap-fresh ingredients are key and central to the restaurant's success.
It was no surprise then, that Little H follows on in the same vein of awesome, starting with the steamed free-range shredded pork burger with paper-thin strips of fennel and mint leaves. For $12 it's a catch, the pork is sweet, sour and smokey all at once. Deep-fried silken tofu with caramelized tomato sauce offers cloud puffs of soft tofu that acquiesce under a chopstick, and the sauce? Well, why isn't all tomato sauce caramelized? It's ace, and especially well matched with the home-brewed iced tea. To finish, little pots of sticky coconut tapioca pudding with fresh figs and swirled with dark caramel top everything off on a high note. I ate spoonfuls on the stroll back to the city, in the sunshine, thanking the Gods of this town that I didn't have to eat desk sushi that day.
Little H at Bar H
80 Campbell St, Surry Hills
for orders and daily specials call (02) 9280 1980 or email enquiries@barhsurryhills.com