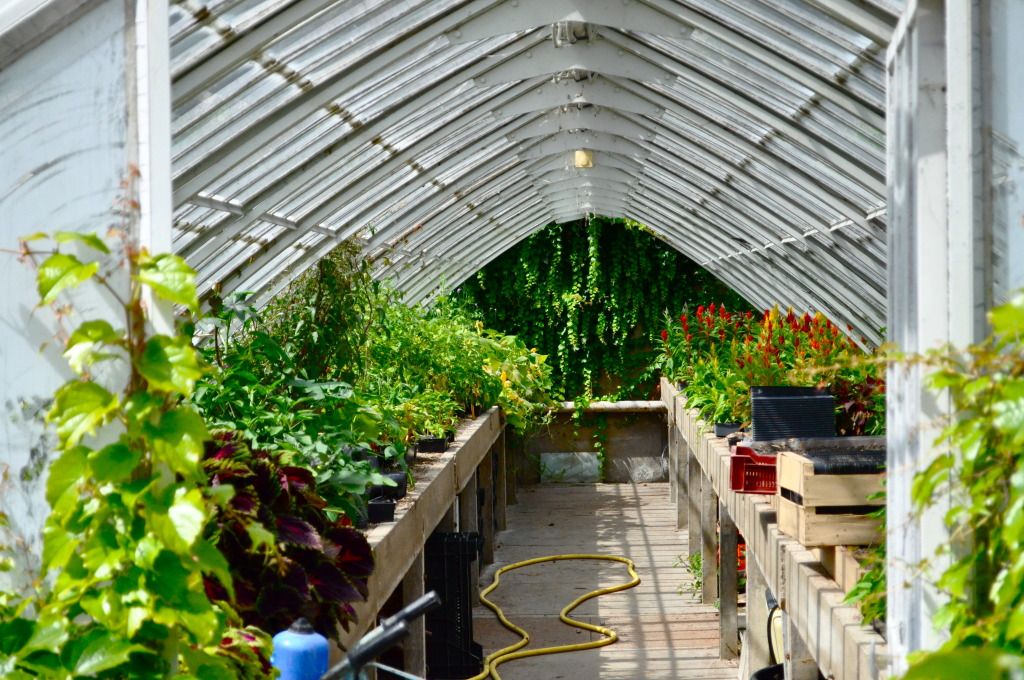 I think Rohan from Whole Larder Love (click over there, he runs one of my favourite sites) would appreciate this, the greenhouse/garden shed at the Ch

â

teau de Chenonceau in the Loire. Tucked into a corner of the kitchen garden, with its rows of basil in every colour, eggplants, Jamaican pimento peppers, pumpkins and these beautiful, tiny ornamental apple trees that lined the rows beside the lavender. A snaking yellow hose, and a far, rambling wall, rows of pots and a watering can. Green with envy, that's me.

Whenever I visit these kind of places (all of twice), the kitchen garden is always my favourite spot to wander. That and the vine-covered walls. I'm an ivy addict.
Aaaaand the money shot. Need a file full of these? I got 'em. Plenty. Hundreds. Stay with me, I'm working through this.