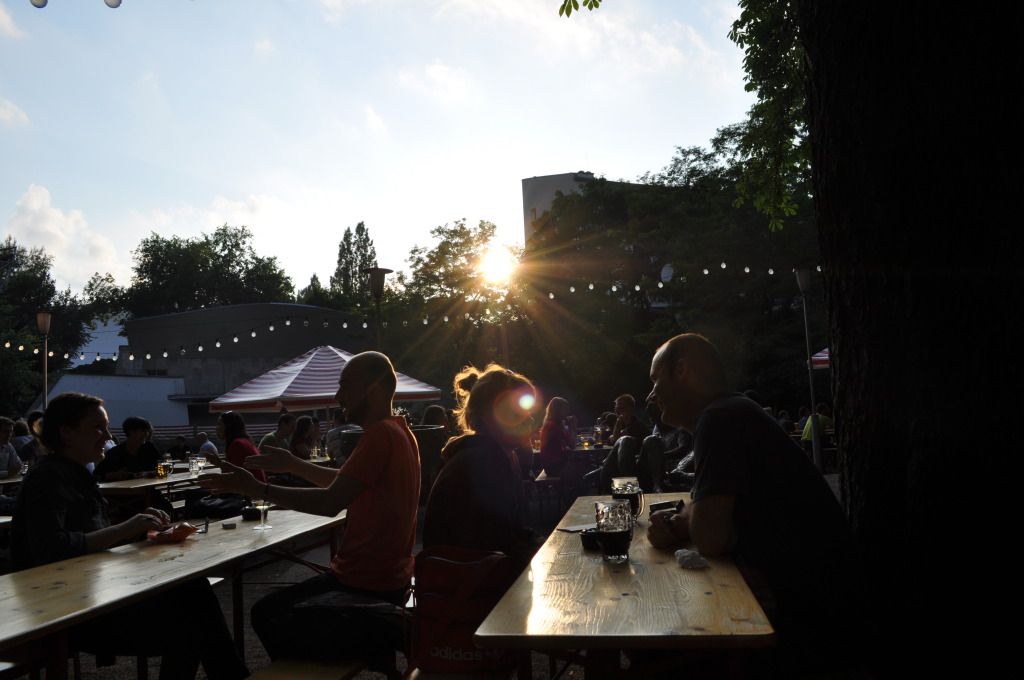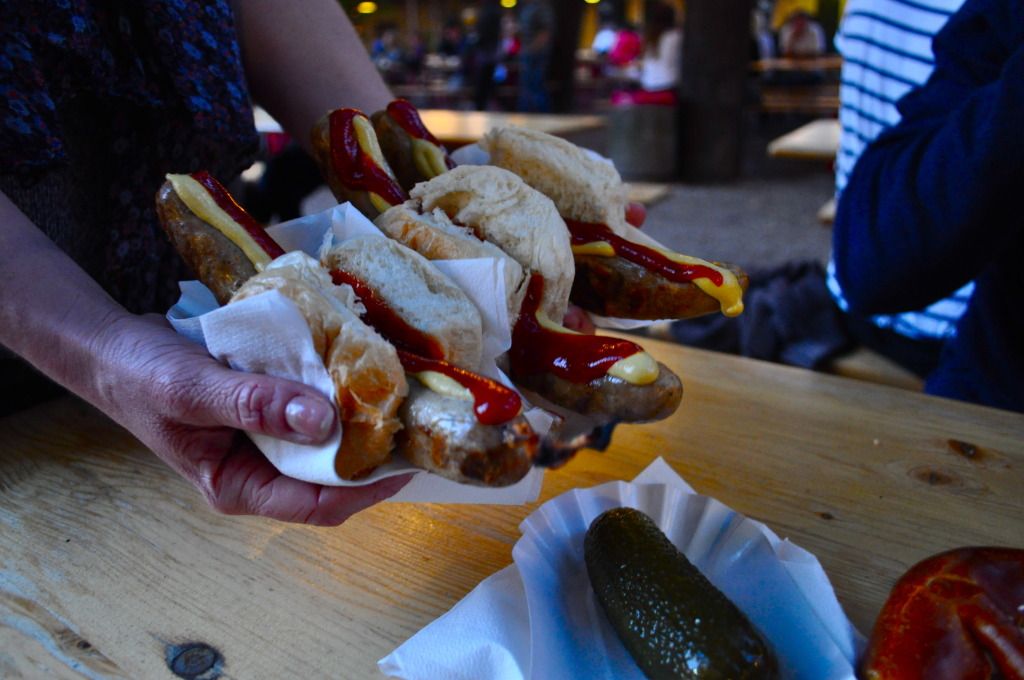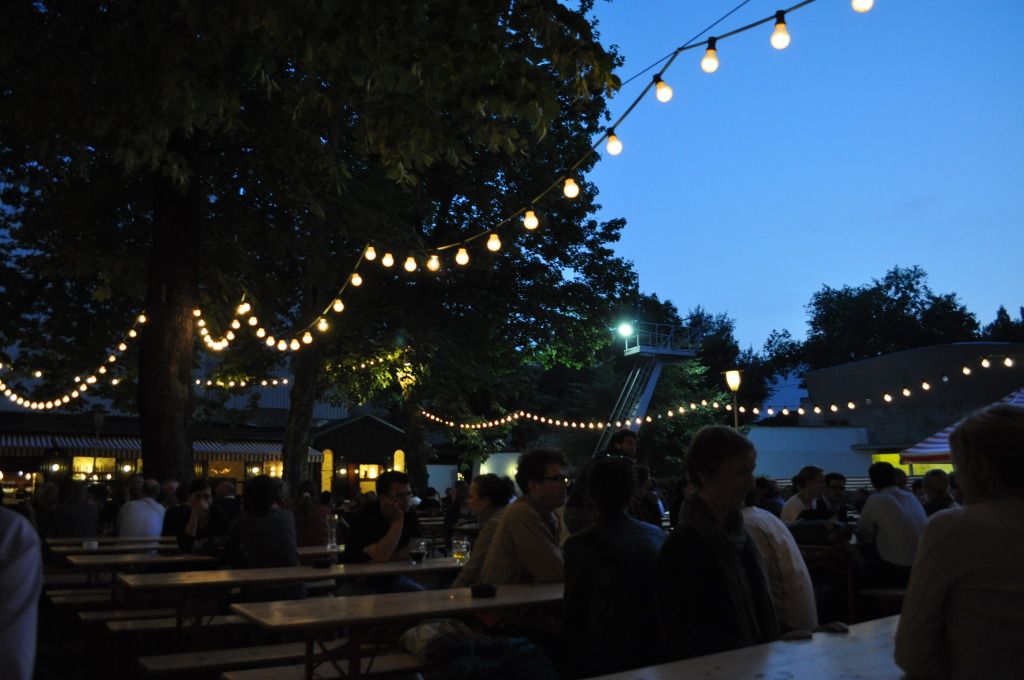 This was one of our favourite places in Berlin. I'd read about the PraterGarten on a list of recommendations that someone at work had given me, but we'd been swamped with so many lists that I hadn't actually researched it at all.
After shopping out Rosenthalerstrasse in Mitte from nose to tail, we strolled past a giant sign glowing in the afternoon sun, and so in we went. It was one of those decisions that is so typical of traveling, and that never happens in everyday life. In real life there are always plans, always schedules, it's rare that anything just happens because you let it. You can spend all day searching corners and alleyways for some obscure underground bar that a friend of a friend recommended, only to leave angry that you couldn't find it. A stumble-upon is so much more fun than PLANS, are you with me?

It's a pretty simple recipe for Good Times, really. Find a nice clearing off one of the busier streets in the center of the city, a place with shady, foresty trees that dapple the light. Set down a few benches - nothing fancy. Serve beers in a single size (giant), and some classic snacks. Sausages zigzagged with mustard and tomato sauce, with a perfect ratio of bread to sausage (pictured) and pickles the size of something completely inappropriate. When the sun decides to split, turn on the lights that you thought would look charming strung up in the trees. Let people stay until midnight if you want, and make everything cheap. Very cheap. And then, friends, when that's all done, give yourself a high five, because you've just found a winner.
10435 Berlin – Prenzlauer Berg
Kastanienallee 7 – 9