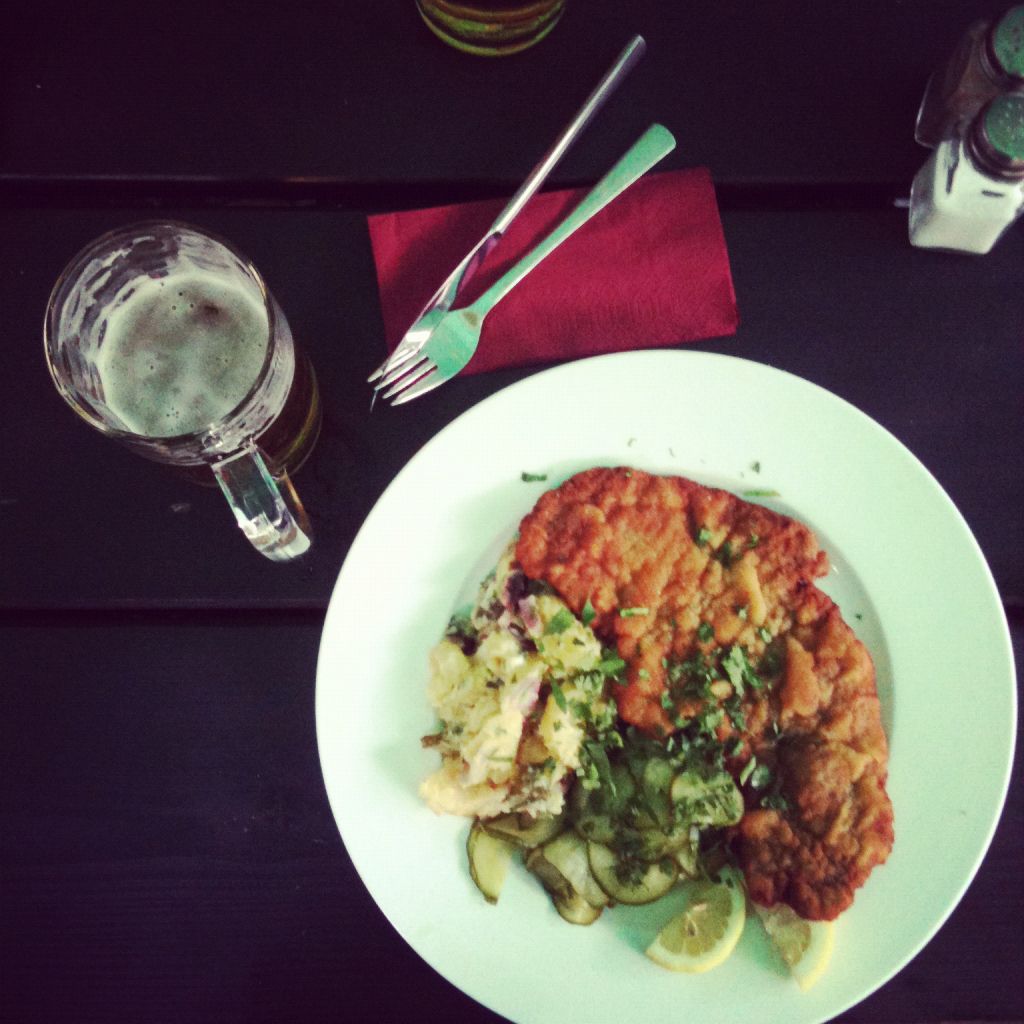 1. Hire bikes.
2. Whiz around under the green canopy, over bridges and around tight corners, just like you should be able to do in Central Park but aren't allowed.
3. Race down the avenues, circle the fountains, screech to a halt outside a small cafe in the middle of the park.
4. Order a beer and a plate of pork schnitzel like it's nobody's business.
5. Ask for thinly sliced cucumber pickles and potato salad. Eat apple strudel for dessert and pretend you're German. Get back on your bike and try and find your way out again.
6. Make sure you make the most of it, because you never know what's coming next.